Meg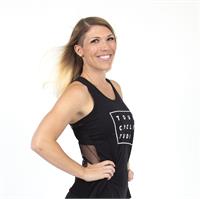 Meg instructs the following:
45 minutes of a cardio party on a bike!




Our signature class is a 50 minute rhythmic ride that works the entire body. Move to the beat of the music with tapbacks, pushups, crunches, intervals, and hand weights for targeted upper body sculpting. Our rockstar TOURguides will encourage you outside of your comfort zone and leave you elated, challenged, and ready for your next ride!