Kathryn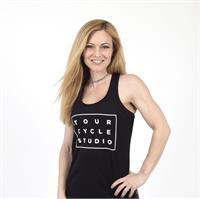 Kathryn instructs the following:
Our signature class is a 50 minute rhythmic ride that works the entire body. Move to the beat of the music with tapbacks, pushups, crunches, intervals, and hand weights for targeted upper body sculpting. Our rockstar TOURguides will encourage you outside of your comfort zone and leave you elated, challenged, and ready for your next ride!




A thrilling 40 minute ride where you experience intense bursts of work followed by short periods of recovery. This type of training gets your heart rate up and burns more fat in less time. Leave your comfort zone behind and let our TOURguides challenge you to your mental and physical limits. The payoff? You're going to crush your fitness goals FAST!